Mahler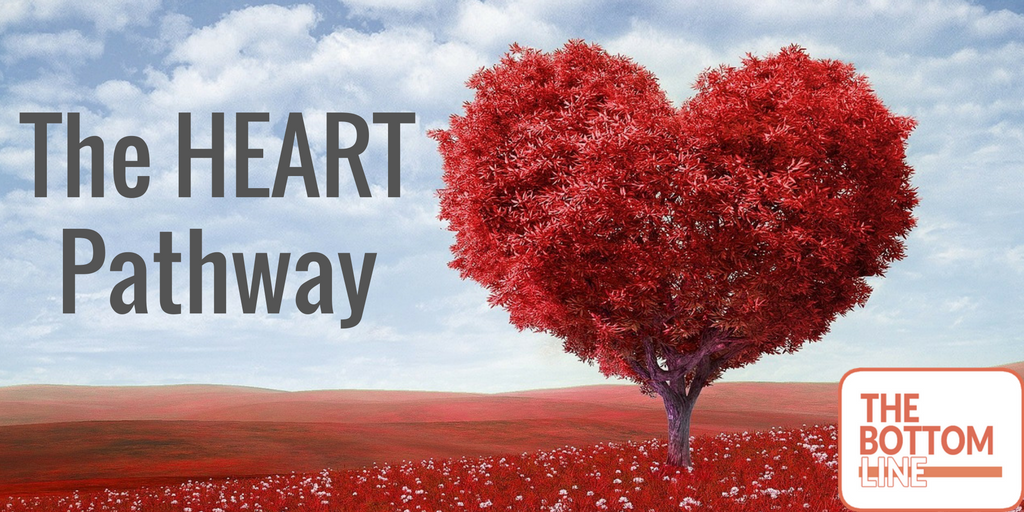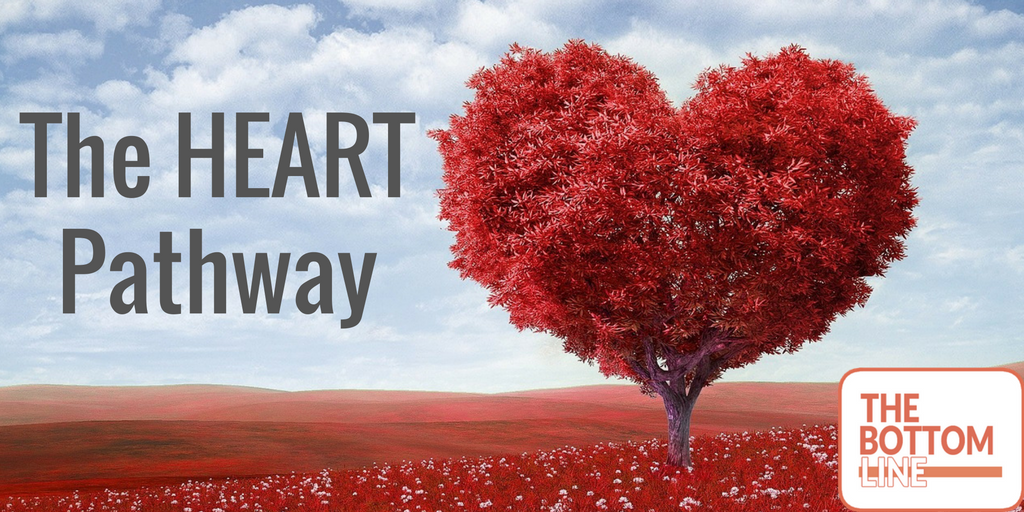 The HEART Pathway Randomised Trial. Identifying Emergency Department Patients With Acute Chest Pain for Early Discharge
Mahler et al. Circulation Cardiovascular Outcomes 2015; 8:00-00. doi:10.1161/CIRCOUTCOMES.114.001384
Clinical Question
In patients presenting to the Emergency Department with chest pain, does the HEART Pathway compared with usual care, reduce objective cardiac testing?
Design
Randomised control trial
Block randomisation stratified by the presence of known coronary artery disease
Intention to treat analysis
Patients randomised to the HEART pathway received a second HEART score assessment by a study investigator blinded to the initial physician score
Consensus of 2 reviewers blinded to treatment arm adjudicated subjective outcomes with disagreement settled by consensus or involvement of 3rd reviewer
Follow up at 30 days with telephone interview using a validated questionnaire. Patients with incomplete follow up considered to be free of 30 day major adverse cardiac outcomes (MACE)
Convenience sample (data collected on 6 days per week, 80 hours).
Power calculation: Powered at 90% to detect a 15% reduction in objective cardiac testing within 20 days, with expected loss to follow up rate of 10%, and a 2 sided alpha of 5%
Setting
Single centre, tertiary academic Emergency Department, USA.
Data collected: 9/2012 to 2/2014.
Population
Inclusion criteria: >21 years old presenting with symptoms suggestive of acute coronary syndrome (ACS)

Both an ECG and troponin were ordered for the evaluation of ACS

Exclusion criteria: new ST elevation >1mm, hypotension, life expectancy <1 year, requiring admission for non-cardiac cause, previous enrolment, non English speaking
282 patients randomized
Comparing baseline characteristics of the HEART group vs. control group:

Female: 57% vs. 57%
Race:

White: 64% vs. 66%
Black: 34% vs. 33%

Risk factors:

Smoking: 30% vs. 24%
Hypertension 53% vs. 58%
Hyperlipidemia: 43% vs. 43%
Diabetes mellitus: 22% vs. 19%

TIMI risk score >1: 43% vs. 45%
Previous coronary disease: 20% vs. 21%
Intervention
The HEART pathway (n=141)

HEART score determined with serial Troponin measurements at 0 and 3 hours
The HEART score is based on 5 components: history (clinical suspicion of cardiac sounding history), ECG, age, risk factors and troponin. Each component is assessed on a scale of 0-2 and then added to produce a final score
 47% (n=66) of patients had a HEART score <=3 and negative Troponins at 0 and 3 hours

Classified as low risk and suitable for early discharge without further cardiac testing
32% (n=21) of low risk patients went on to have objective cardiac testing within 30 days of whom 2 patients had a positive exercise stress echocardiogram. One of these presumed to be false positive result by cardiologist, the second had a negative coronary angiogram

53% (n=75) of patients had a HEART score >3 +/or positive Troponin

Classified as high risk and admitted/referred to cardiology
79% went on to have objective cardiac testing within 30 days

4 patients lost to 30 day follow up
Control
Usual care (n=141)

Clinicians encouraged to follow American College of Cardiology guidelines recommending serial cardiac biomarkers and objective cardiac testing before discharge from hospital
6 patients lost to 30 day follow up
For both intervention and control groups:
Serum Troponins were performed using the ADVIA Centaur platform TnI-Ultra high sensitivity troponin assay.
Cardiac testing modalities routinely available included exercise stress echo, dobutamine stress echo, coronary CT angiogram, stress nuclear imaging, stress cardiac MRI or invasive coronary angiogram
Care delivered/investigations performed at physicians discretion
Outcomes
Primary outcome: rate of objective cardiac testing (stress test, CT angiography or cardiac angiography) within 30 days

Significantly reduced in the HEART pathway compared with usual care

56.7% vs. 68.8%, absolute risk reduction 12.1%, p=0.048
NNT = 9
Fragility index = 1

Secondary outcomes: comparing HEART pathway with standard care

Early discharge rate (discharge from ED without objective cardiac testing) – significantly increase in HEART pathway
Length of stay – significantly reduced in HEART pathway

median 9.9 hours vs. 21.9 hours, p=0.013

Cardiac related recurrent ED visits – no significant difference
Cardiac related non-index hospitilisation – no significant difference
MACE (defined by composite of all-cause mortality, myocardial infarction or coronary revascularisation within 30 days) – no significant difference
Test characteristics of HEART pathway for determining MACE

Sensitivity: 100% (95% C.I. 63.1-100)
Specificity: 49.6% (95% C.I. 40.8-58.4)
+ve Likelihood Ratio 1.99
-ve Likelihood Ratio 0 (No patients indexed as low risk by the HEART pathway had a MACE)

Interobserver agreement of HEART score was acceptable, k=0.63
Authors' Conclusions
Use of the HEART pathway significantly decreased objective cardiac testing, resulted in an early discharge rate of nearly 40% and cut median length of stay by 12 hours. No patients identified for early discharge had MACE at 30 days and the HEART pathway was not associated with increased cardiac-related return ED visits or non-index hospitalizations.
Strengths
Randomised control trial
Clinically relevant question and endpoints investigated
Pragmatic study that allowed provider discretion in adherence to the HEART pathway yet still analysed with an intention to treat method
Registered with clinicaltrials.gov
Weaknesses
Single centre US study with small sample size
Convenience sample rather than consecutive patients with no description of what times patients were eligible for enrolment.
Study not powered to detect differences in MACE between groups
Level of agreement for assessment of HEART score was only 0.63
Loss to follow up of 4% of patients
Fragility index of 1 indicates that although statistically significant the difference between groups in relation to the primary endpoint was very small.
A large proportion of patients across the trial received objective cardiac testing (68% in the usual care group) and this may not be reflective of UK practice in which low risk patients are probably less likely to receive objective cardiac testing.
The Bottom Line
The results of this study show that the HEART pathway may provide a useful risk stratification tool for assessing patients with potential acute coronary syndromes in the emergency department. There was a reduction in objective cardiac testing and length of stay while maintaining a very low risk of missing significant cardiac events. However before I start adopting the pathway in my practice I would like to see further larger studies looking at its use in a UK population.
External Links
Metadata
Summary author: Ben Short
Summary date: 25th November 2016
Peer-review editor: @davidslessor