VIOLET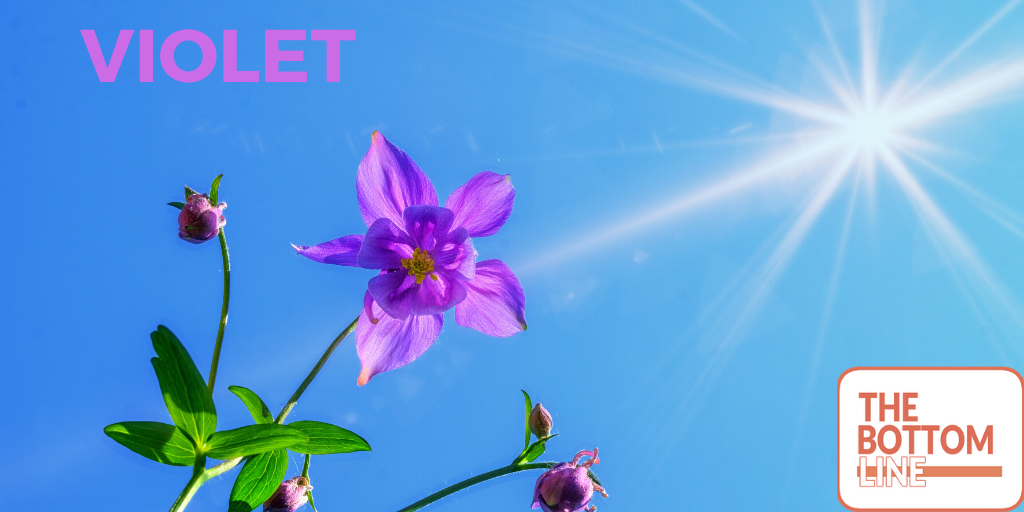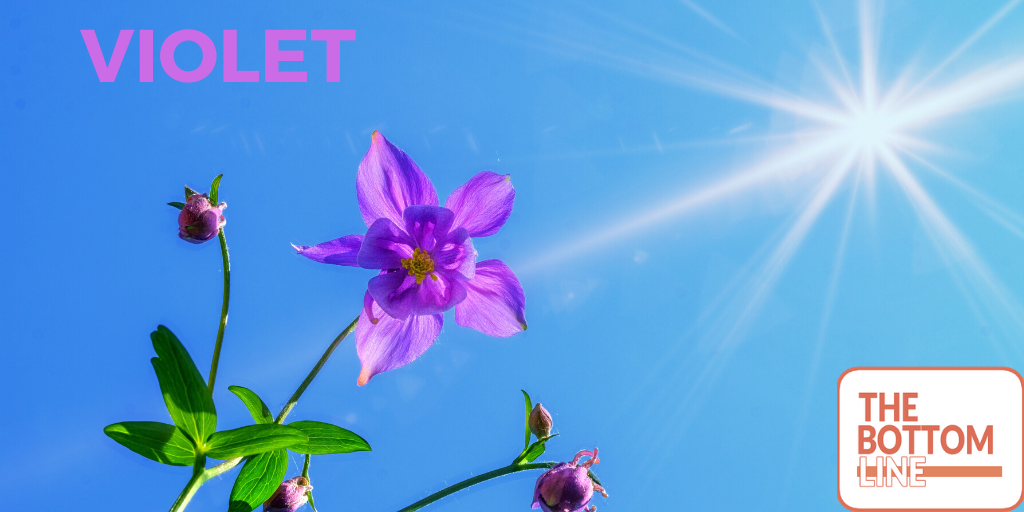 Early High-Dose Vitamin D3 for Critically Ill, Vitamin D-deficient Patients
Petal Trials Network. NEJM December 2019; doi:10.1056/NEJMoa1911124
Clinical Question
In critically ill patients with Vitamin D deficiency and a high risk of death, does early enteral replacement of Vitamin D3 compared with placebo improve survival at 90 days?
Background
Vitamin D has been suggested to be a potent immunomodulatory agent that is essential for lung development and function and may attenuate lung injury
Observational data suggests that vitamin D deficiency is common in critically ill patients and represents a potentially modifiable risk factor
Vitamin D deficiency is associated with prolonged length of stay, organ failure, prolonged mechanical ventilation and death
Vitamin D is also associated with a number of chronic conditions and frailty, and the above findings may be more a reflection of these factors rather than vitamin deficiency alone
In a previous phase 2 trial (VITdAL-ICU) of 475 patients, vitamin D replacement in vitamin D deficient patients was associated with a non-significant reduction in mortality at 28 days compared to placebo. This larger phase 3 trial was designed to further test the hypothesis
Design
Double blinded, multi-centre, randomized control trial
Randomized in 1:1 ratio stratified by site using a central electronic system and permuted blocks
A p value of 0.05 was used as the cut-off for significance. The statistical analysis assumed that the mortality would be 20% and 15% in the control and intervention groups respectively. The trial was calculated to have 87% power if 3000 patients were randomized
Intention to treat analysis
Trial stopped after 1st interim analysis on basis of futility
Setting
44 hospitals in the USA (as part of the PETAL trials network)
Data collected and analysed from April 2017 to November 2019
Population
Inclusion:
Age ≥ 18 years
Within 12 hours after decision to admit to ICU
At least 1 acute risk factors for lung injury or mortality contributing directly to the need for ICU admission:

Pneumonia
Aspiration
Smoke Inhalation/Lung contusion
Mechanical ventilation for acute respiratory failure
Shock
Sepsis
Pancreatitis

Vitamin D deficiency – 25OHD level <20 ng/mL

randomized on basis of screening test: either point of care test or test conducted by laboratory at enrolling hospital
included in primary analysis on basis of confirmatory test: liquid chromatography-tandem mass spectrometry tested at reference laboratory
Exclusion:
Unable to take enteral medication
Baseline hypercalcaemia (serum calcium >10.2 mg/dL (2.54 mmol/L) or ionized calcium >5.2 mg/dL (1.30 mmol/L))
Known kidney stone in past year or history of multiple (>1) prior kidney stone episodes
Decision to withhold or withdraw life-sustaining treatment (patients were still eligible if they are committed to full support except cardiopulmonary resuscitation if a cardiac arrest occurs)
Expected <48 hour survival
If no other risk factors present, a) mechanical ventilation primarily for airway protection, pain/agitation control, or procedure; or b) elective surgical patients with routine postoperative mechanical ventilation; or c) anticipated mechanical ventilation duration <24 hours; or d) chronic/home mechanical ventilation for chronic lung or neuromuscular disease (non-invasive ventilation used solely for sleep-disordered breathing is not an exclusion)
Participants:
15924 were assessed for eligibility, 1360 randomized after screened positive for vitamin D deficiency and met eligibility criteria
1078 patients confirmed to have vitamin D deficiency
1059 patients included in primary analysis (lost to follow up, n=19)
Randomisation took place within the 12 hours (mean 6.7+-3.5) following decision to admit to ICU.
Comparing baseline characteristics of intervention vs. placebo group

Age : 57 vs. 55
Female: 43% vs. 44%
Race or ethnic group

Non-hispanic white: 52% vs. 53%
Black: 24% vs. 23%

Acute risk factor for death

Pneumonia: 38% vs. 34%
Shock: 36% vs. 37%
Sepsis: 34% vs. 32%
Mechanical ventilation for acute respiratory failure: 22% vs. 22%

Total SOFA score: 5.6 vs. 5.4
25-hydroxyvitamin D level: 11.2 vs. 11.0ng/ml
Intervention
Vitamin D (n=690)

Single dose of 540,000 international units of vitamin D3 given enterally
Average time to administration from randomization was 1.2 hours
14 patients did not receive vitamin D
Control
Placebo (n=668)

17 patients did not receive placebo
Management common to both groups
No other care was specified in each group, but the treating clinicians were strongly encouraged to not check a vitamin D level or prescribe any vitamin supplementation for a month following enrolment
Outcome
Primary outcome: All cause  mortality at 90 days – no significant difference
23.5% in Vitamin D group vs. 20.6% in control group
difference 2.9%, 95% C.I. -2.1 to 7.9, P = 0.26

Secondary outcomes:

There was no significant difference between intervention vs. control groups with regards to:

Length of stay

9.1 vs. 10.4 days (difference-1.4, 95% C.I. -2.7 to 0.0)

Ventilator Free days to day 28

21.3 vs. 22.1 (difference -0.8, 95% C.I. -2.1 to 0.5)

New ARDS to day 7

4.9% vs. 4.1% (difference 0.7, 95% C.I. -2.1 to 3.6)

Severity of respiratory failure
Acute kidney injury
New renal replacement therapy to day 7

4.1 vs. 3.6% (difference 0.5, 95% C.I. -1.9 to 2.9)
Secondary safety outcomes:

There was no significant difference between groups with regards to:

Hypercalcemia to day 7
Renal stones to day 90
Falls to day 90

Fall-related fractures to day 90

There was a significantly higher total calcium up to day 14 in the intervention group (p=0.004)
Authors Conclusions
In this phase three trial early administration of high dose Vitamin D3 did not provide an advantage over placebo with respect to 90-day mortality or other measures of non-fatal outcomes among critically ill patients with vitamin D deficiency.
Strengths
Prospective multi centre double blinded RCT
Diverse population
Impressive early recruitment and treatment
Weaknesses
This trial was made up of predominately medical patients whereas the previous phase 2 trial had a greater proportion of neurosurgical and surgical patients
The trial did measure response to treatment, and although this was impressive 24.8% of the intervention group still had a low vitamin D level (<30ng/ml) at day 3 (compared to 100% in control arm)
This trial did not examine patients who were vitamin D deficient at the later stages of their critical illness
The Bottom Line
This trial does not provide evidence to support screening all critically ill patients for vitamin D deficiency, or that early replacement in those with vitamin D deficiency changes outcome
There may be sub-groups for which Vitamin D replacement may have a positive effect, but none were identified in this trial
I will not routinely screen Critically ill patients for Vitamin D deficiency
External Links
Metadata
Summary author: Joel Swindin @JSwindin
Summary date: 8th April 2020
Peer-review editor: David Slessor