The Bottom Line on Point-of-Care Ocular Ultrasound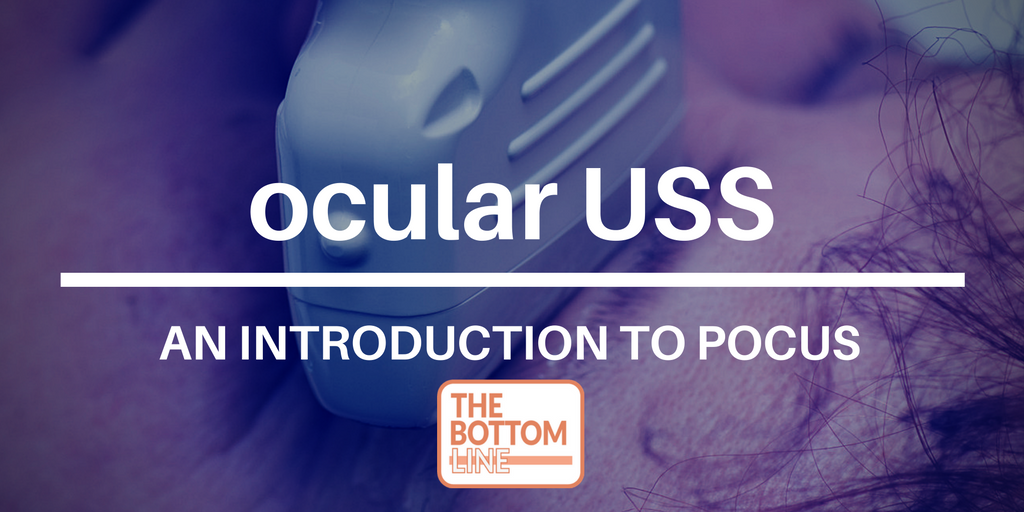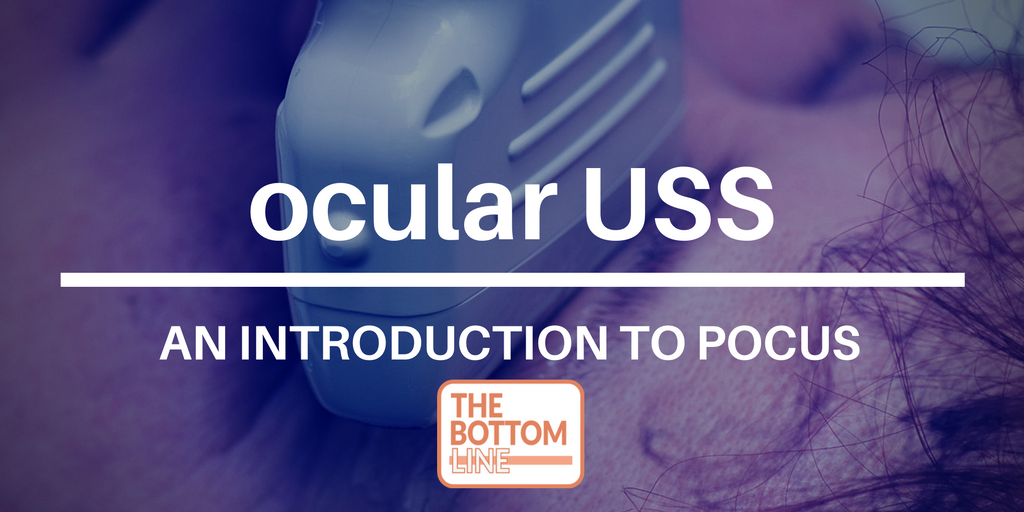 Why Learn it?
Ocular ultrasound has many uses. In emergency medicine it allows for the detection of a number of pathologies- retinal detachment, vitreous haemorrhage, globe rupture, and intraocular foreign bodies. In situations where one eye is bandaged or swollen, ultrasound allows for detection of the consensual light reflex without opening the damaged eye.
In specialist settings ultra-high resolution probes allow detailed assessment of the anterior chamber, allowing the assessment of glaucoma, tumours and more. In both emergency medicine and critical care, the measurement of optic sheath diameter allows a non-invasive assessment of intraocular pressure.
Limitations/Challenges
Training/maintaining competency a real challenge. Trainer availability limited
No international consensus training programme yet
Ultra-high resolution probes are not routinely available
No clear consensus on the measurement technique or the margins of normality for optic nerve sheath diameter
Resources