The 2016 TBL Round Up

Seasons Greetings!
All of us on the editorial team would like to wish our subscribers, followers and readers our very best wishes for this festive season and the year ahead.
We're taking our usual two week break, and we shall return in 2017 with more #FOAMed.
The Stats
This year we have brought you:
This team effort has been produced by our editorial team of seven, along with contributions from no less than 10 contributing authors.
The TBL Top 10 for 2016
View them all in our archive: http://www.thebottomline.org.uk/special-topics/tbl-top-10-for-2016/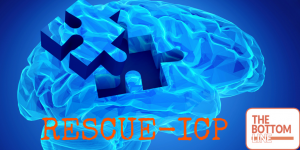 Importance
Game Changing
Research Conduct
5
3
4
Looks like decompression converts death to disability, but we have to consider what the patients consider an acceptable / unacceptable outcome and that may not be the same as we'd chose for ourselves. – Charlotte Summers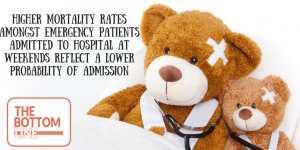 Importance
Game Changing
Research Conduct
5
4
3
In a year where "weekend effect" has been in the news both in UK and US quite a bit, and there is much discussion about how we can provide good-value healthcare, a study that challenged the prevailing assumption that admission to hospital at a weekend was associated with an increased mortality was dynamite. – Charlotte Summers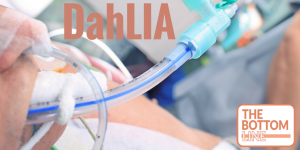 Importance
Game Changing
Research Conduct
4
4
3
ANZICS think we should all have more dex. Some challenges in the conduct, yet a stirring conclusion. – Segun Olusanya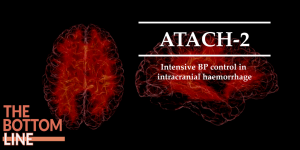 Importance
Game Changing
Research Conduct
4
4
3
Together with INTERACT-2, looked at BP control post-intracerebral bleed. Bottom line… rapid, intense lowering of BP is not supported. Another point for 'less is more'? – Adrian Wong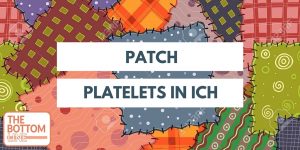 Importance
Game Changing
Research Conduct
4
4
3
This trial found results that were the complete oppostite of what was expected highlighting the importance of research. – Dave Slessor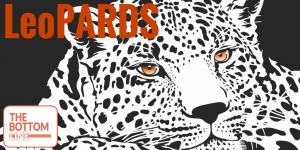 Importance
Game Changing
Research Conduct
4
2
4
This was an eagerly-awaiting trial and our hopes of a new sepsis cure were deflated by the negative outcome. The conduct of the research was exemplary and it was hard to identify weaknesses in the methodology. – Duncan Chambler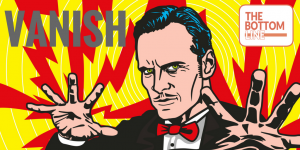 Importance
Game Changing
Research Conduct
4
3
3
Another one of those ICM trials… makes the numbers better but no effect on mortality outcome – Adrian Wong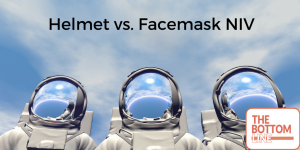 Importance
Game Changing
Research Conduct
4
3
3
This trial suggests that helmet NIV may be a promising tool to reduce intubation in patients with hyperaemic respiratory failure. If these results are repeated in multi-centre trials it has the potential to be a major game-changer. – Dave Slessor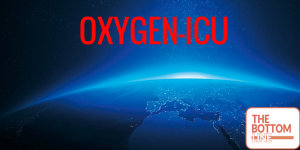 Importance
Game Changing
Research Conduct
5
2
2
The most common drug used in ICU is poorly researched. Although the trial had significant methodological limitations, it draws attention to an important question and sets the stage for future research. – Celia Bradford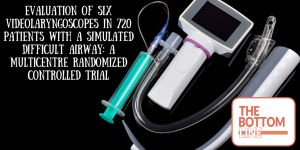 Importance
Game Changing
Research Conduct
3
3
3
Ok, so this isn't a huge highlight, but the increasing popularity of VL should be backed up by evidence and I commend the authors for producing some. As a result of this trial, I would only be keen on seeing C-MAC or McGrath in my hospital, and I encourage their use in any c-spine immobilised patient. – Duncan Chambler